Lead generation is the most talked about topic in the marketing world.
It's a small startup business or a large multi-million dollar business, lead generation is the only generic term that is most commonly used by the company's marketing and management team.
Lead generation is exactly what it means to run a business. First, let us learn what is lead?
What is Lead:
A lead will be someone who has expressed their interest in your product or service. This lead may come from various sources. These include checking your website, word of mouth, social media campaigns, and even phone calls. Digital marketing solutions that direct traffic to a website, improve search engine rankings, and increase web referral account for leads.
These leads must fill out a form on your website or have to answer questions to show interest. Then, you will contact them to sell your product or service.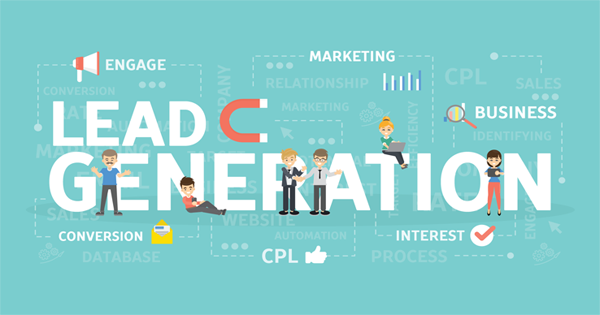 What Is Lead Generation?
It is the most important aspect of online marketing, which refers to developing the interest of potential customers by providing information about your products or services.
Lead generation is the process of getting new leads for your business. It is developing a person's interest in your product or service so much that they provide you with their contact details. Therefore, having a lead generation strategy is essential for you and your business.
Is Lead Generation Expensive?
Lead generation is costly but it is cost-effective. However, it generates qualified leads with customers who are interested in your business or services. Qualified leads are more likely to sell than leads that are not qualified.
Lead generation can be expensive. It provides a solution for a business that is struggling to make sales and does not stand out enough from other businesses. Email marketing is the most cost-effective way for lead generation because it has the highest ROI.
Why Is It Important to Business:
Lead generation is important for a business. Without it, a business will struggle to make sales and expand. There should be a good lead generation strategy for a business.
Many businesses today can be much more dependent because it generates traffic to their website where they convert leads into customers. This leads to an increase in the conversion rate or giving the business a huge profit in the process. Google has made the process of connecting people to business easier.
This allows you to target a customer base that is actively searching for your product or service through search engines. And directly to take the lead on its website it increases the possibility of buying leads to your business.
By having a more attractive website, it attracts the attention of a potential customer who is looking for something specific. This ensures that your business stands out from the competition and increases your chances of conversion. Potential customers have more to give their contact details than boring website with an engaging website that possibility.
It can also allow sales and marketing departments to build productive relationships within a business. These departments will need to work together to implement an effective lead generation strategy.