Online reputation is one of the strongest measures of your success as a business. Online life is real life, Your online reputation is everything.
This means that your online presence is an important part of your digital marketing strategy. It is important that you find out about the problems before they become a major problem, and you can respond in a timely manner. Monitoring what people say about you online will help you maintain a good reputation.
What is Online Reputation Management (ORM)?
Online reputation management, or ORM, is a multidimensional concept that aims to create positive public perception of a brand, business, or individual.
Reputation management involves addressing the reputation of any content or customer response, using strategies to prevent problems that harm the brand and to prevent problems that damage the reputation of an entity, reputation monitoring.
Online reputation management involves a combination of marketing, public relations, legal and search engine optimization (SEO) strategies to promote, protect and defend your online image or business reputation.
How online reputation management work?
Google relies on a complex algorithm to determine which search results appear on which page. High authority content can not any more likely to rank in the first results for the search term, while rank low authority content.
While each reputation management campaign is unique, the best online reputation management firms typically use following a few tips:
Monitoring online mentions of a person or brand and coordinating a thoughtful rapid response.
High search engine authority and publication of professionally written content on trusted Web sites with maximum visibility.
Interlinking of high-impact positive web content.
Optimization of existing websites and social media profiles to rank higher in search results for select keywords.
To file a formal complaint with the search engine or webmaster.
Why do you need reputation management?
It is very important to interact and see information about people and / or businesses before deciding to do business with them.
If they find negative information about them online then they can refuse to negotiate or do business with any person or company.
If you are looking for a job, applying to school, dating online, or looking for new clients or clients, your first impression will be online.
Reputation management online is more important than ever and a positive reputation is your most valuable asset.
How to Manage Your Brand's Online Reputation?
You need a process that you can put in place for successful online reputation management. The process will vary from company to company depending on your size, your industry and your resources.
But to establish an efficient ORM strategy take the eight rules given below as the key rules. You can expand or shrink it, but the major steps will remain the same.
1. Perform an Audit of Your Online Reputation:
The idea of an online reputation management audit has to do with uncovering how people view you online and the kinds of issues you are facing in challenging that view. And to do this, you have to do some brand monitoring.
2. Establish an Online Reputation Management Strategy:
Now that you know what the online landscape is around your brand, the time has come to establish an online reputation management strategy.
ORM Prioritization
Policy Definition, Guidelines & Tone of Voice
Have a Crisis Management Strategy in Place
3. Monitor Brand Mentions Efficiently:
Be active in online conversations Monitor provides you with real-time to your online presence and offers you an opportunity to respond on time. However, it is not just about reviewing rank on Google.
To efficiently manage and monitor brand mentions, you can use the SEMrush brand monitoring tool.
Here, you can set up a campaign to monitor the web for mentions of your brand, products and people, to ensure that you always know what others are saying about you.
4. Dominate SERPs for Brand Searches:
A successful online reputation management strategy is not without some SEO magic. Your main task is to appear on the SERPs for your branded keywords. The best way to get there is a website that ranks highly. Focus on optimizing your official social media channels, as these sites usually appear in the top 10 for branded searches.
5. Encourage Positive Reviews Online:
Negative or positive, online reviews will affect your business and sales. Dimensional research decided that positive online decision making reviews the impact of shoppers. If you have negative reviews so users will think twice about choosing your brand. And people have high expectations about your reputation.
We can see that modern-era consumers rely too much on online reviews when making purchasing decisions, but there is a search engine optimization aspect to this as well.
Tools for Online Reputation Management:
1. Google Alerts: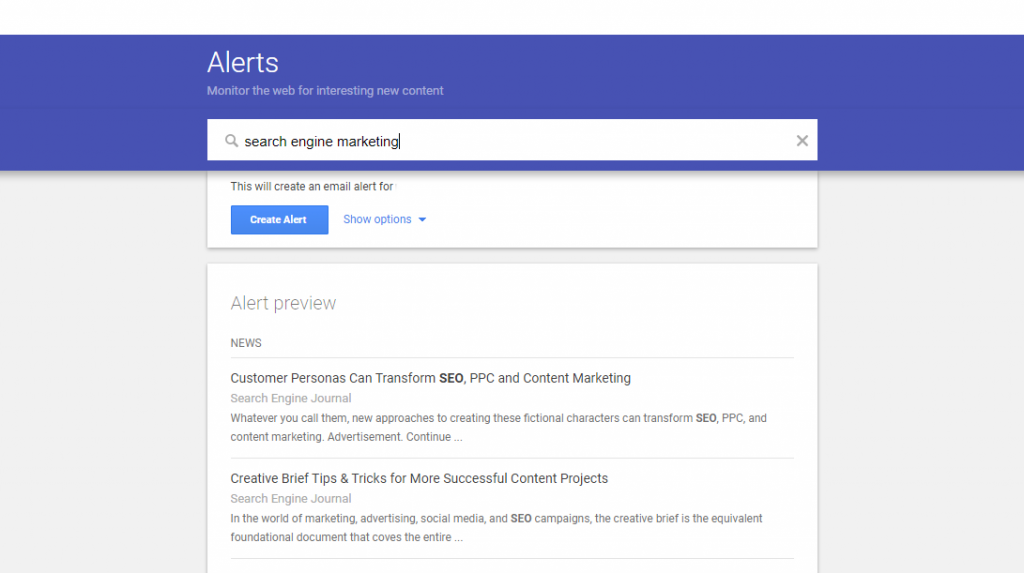 Google has marketers and many valuable free tool for SEO professionals, and Google Alerts is one of them. You will find your e-mail notifications of mentions based on their preferences: what they are, a bar at least once a week during the day.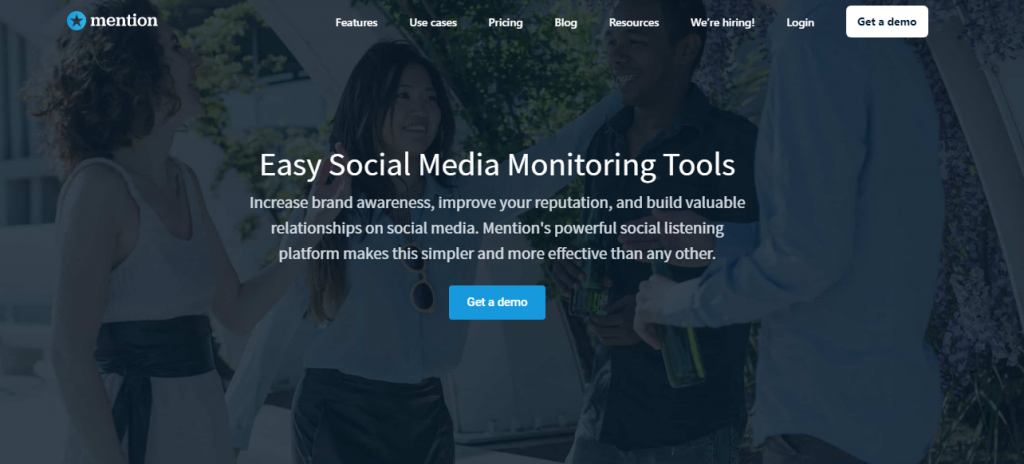 Social Mention monitors more than 80 social media sites including Facebook, Twitter, and YouTube. The results display the following information to help you measure, monitor, and improve your brand's reputation:
Strength
Sentiments
Passion
Reach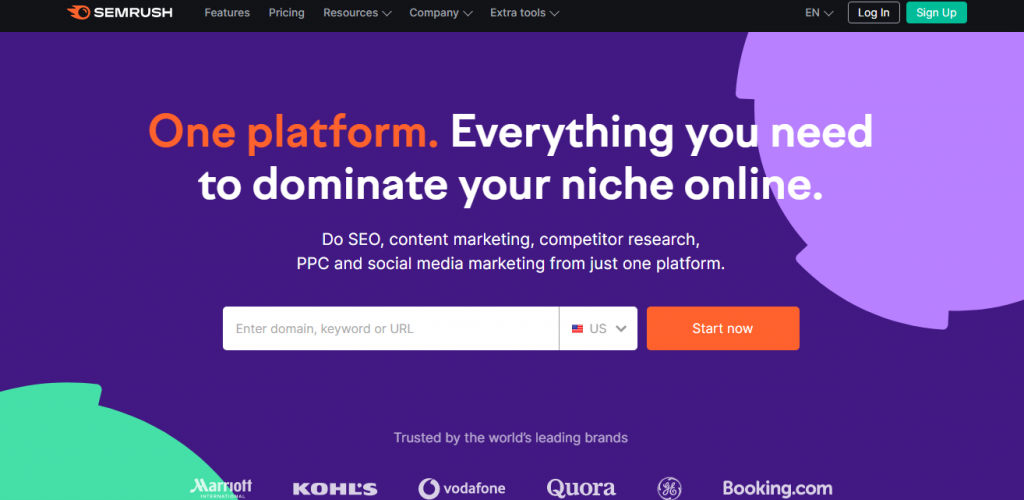 SEMrush allows you to monitor online mentions, including sentiment scores and resource authorizations. SEMrush allows limited use for free, but is part of the entire SEMrush package. Some things in this tool allows you to include:
Find mentions without backlinks.
Spot industry influencers.
Measure your estimated reach.
Track referral traffic from mentions.
Identify mention sentiment.
Analyze mentioning resource authority.
4. SentiOne :
SentiOne helps you pay attention to the customers or other people who are generally saying about your brand. You get access to not only real-time data but also historical data. You can track mentions of your brand, social profile, or other keywords.
SentiOne scans thousands of web sources to find mentions of your brand. To avoid information overload, you can easily filter the number of keywords you track. They also provide data visualization and aggregation to make information easier to manage.
You can filter the results into positive or negative mentions, where the latter can help you act quickly to prevent a crisis where necessary.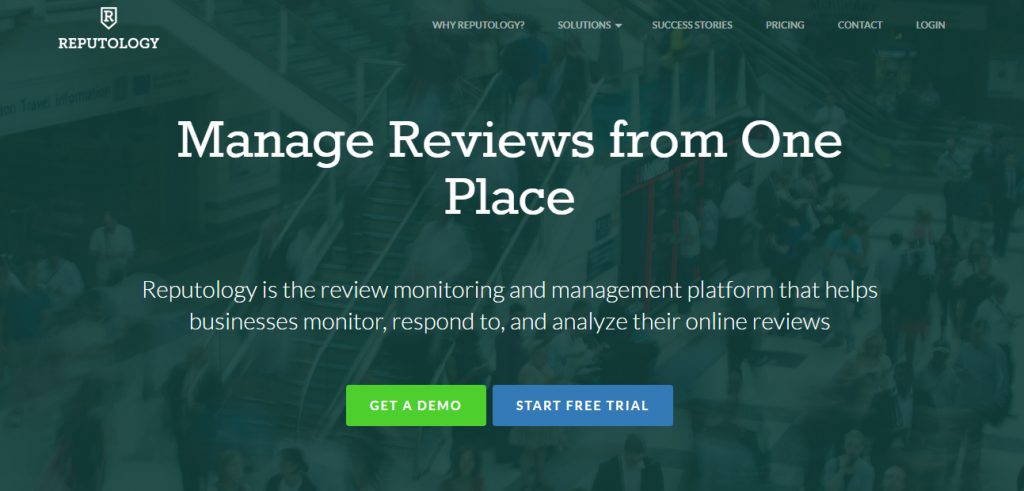 Reputation is a review of management and monitoring platform that helps to manage the monitoring and reviews of businesses, multi-location.
In addition to social media sites, you can "hear" what your site is saying about them from industry-specific review sites in hospitality, food, healthcare, fitness, and real estate niches.
Reputation Science helps you quickly deal with negative reviews by converting customer service tickets.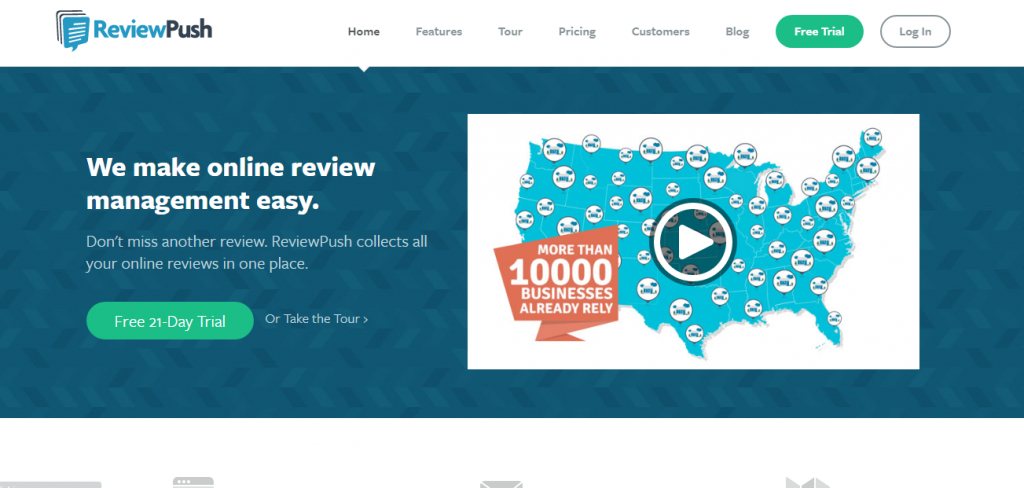 This online review management software helps businesses with multiple locations to monitor social media and popular review sites such as – Facebook, Yelp, Google, YellowPage, Foursquare.
Not only can you meet all reviews of any site in the dashboard, but when you set up email alerts you to any review, respond directly to your inbox positive or negative.
You can also look at sites on the web or in your industry where your business is not yet listed.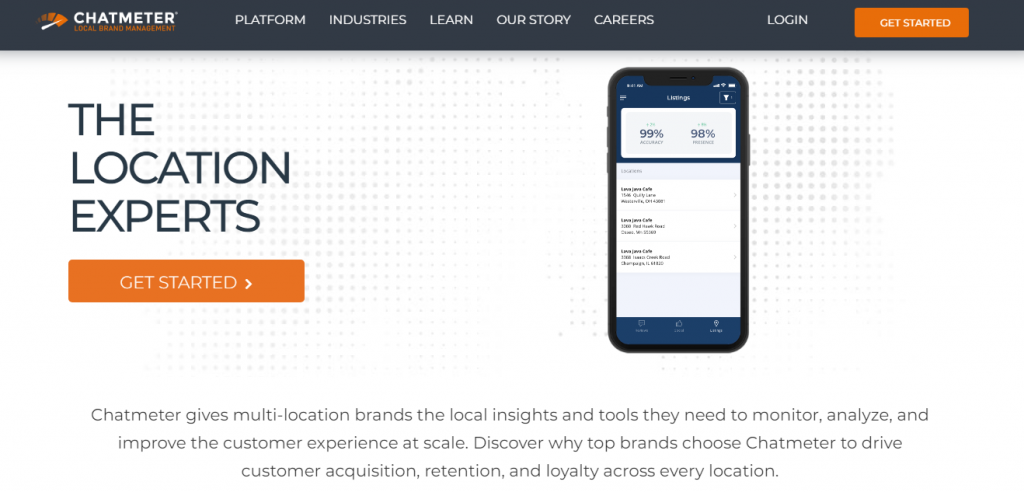 Chatmeter to collect feedback from customers and to analyze and improve the customer experience for multi-service brands and agencies was designed to help. It notifies you via email of any review found in more than 20 local search and review sites.
Chatmeter enables you to spy on your local rivals, to see how you stack up against them and what you can learn from their activities.
Their widget allows you to share reviews from external sites on your website and store pages.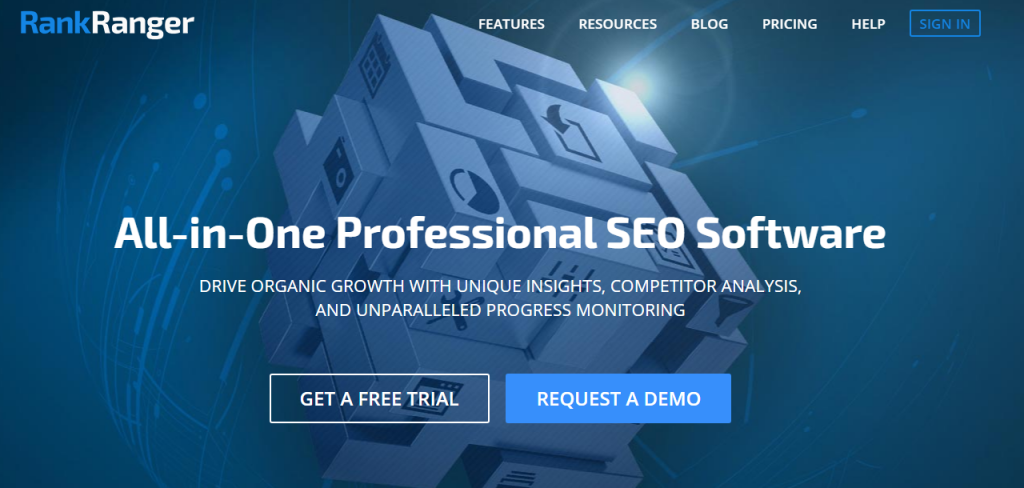 RankRanger usually the SEO tool used, but it is as well as a strong reputation manager. This tool allows you to affect your work visibility on the negative or allows you to check the search engine results for the malleable material, as well as with SERP changes monitoring and reputation management.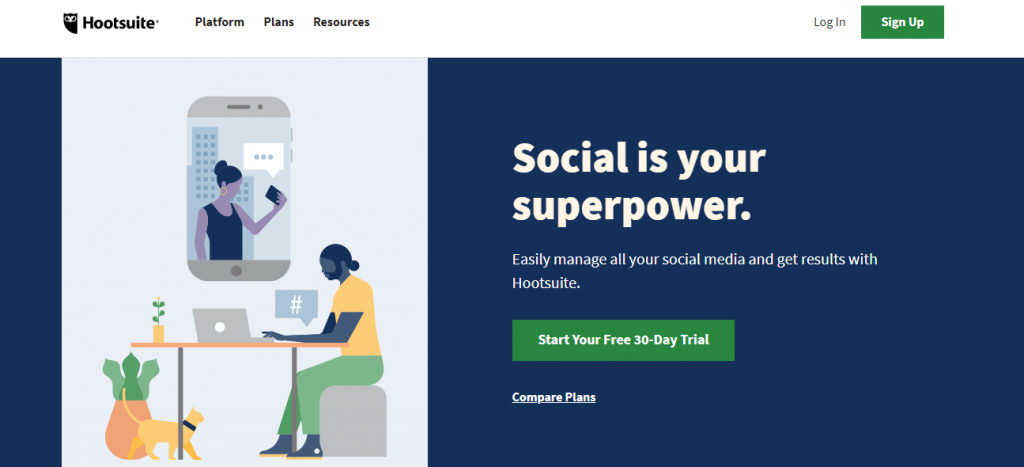 Hootsuite allows you to reduce the digital exposure on all its digital channels with a workflow with automated to manage security, compliance, and content assessment and approval.
If you can build social intelligence in your strategy, you can see the trends of spirit, can be analyzed.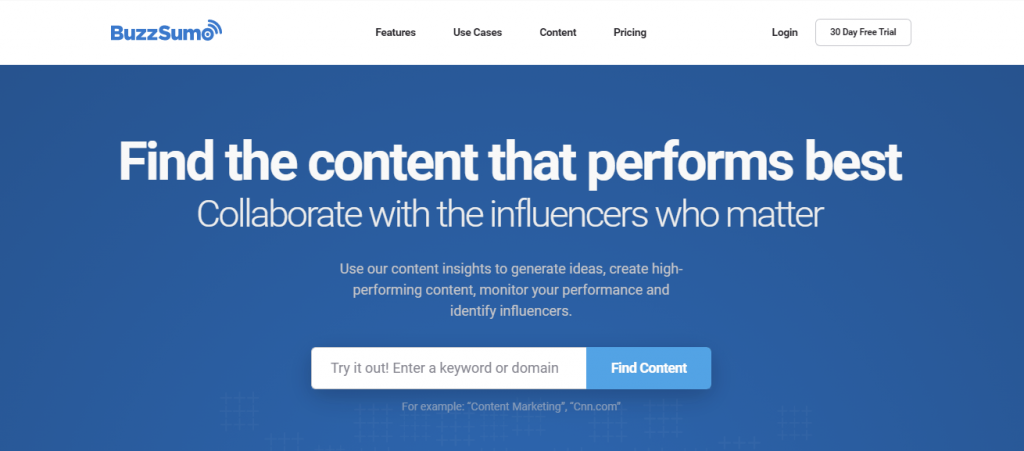 Brand Monitoring connect you BuzzSumo may not be the first thing, but if you are already using the same tools that you should be aware that there are inherent services strong and useful brand Monitoring.
BuzzSumo allows users to track coverage, track their competitors, and respond to industry news.