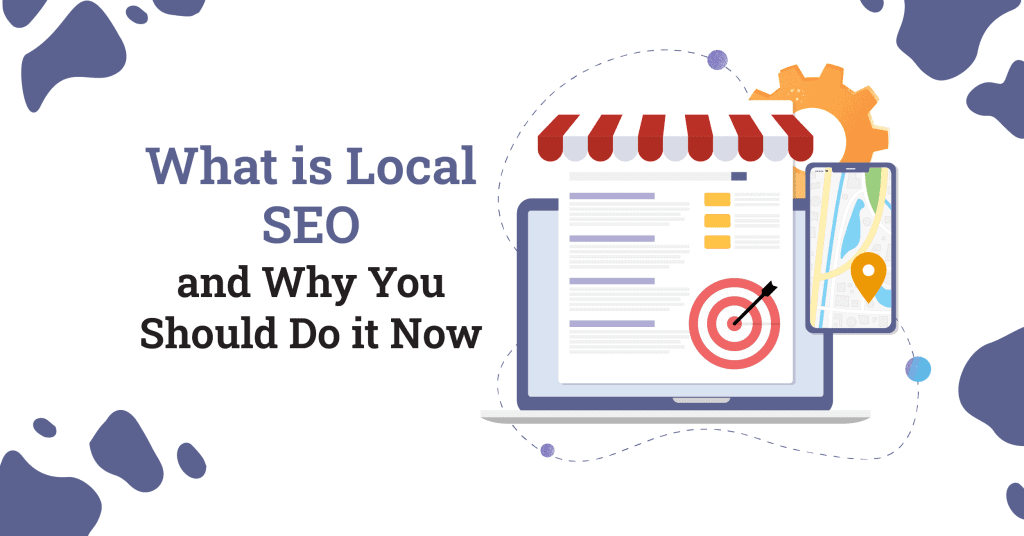 It is also a important part of Digital marketing. As we all know we do digital marketing to increase the traffic in our website or to sell our product more to our targeted audience. So today, we will know what is Local SEO. how it works, and why it important. Let's start –
What is Local SEO?
Local SEO can benefit any company that has a physical location or serves a specific geographic area. Local SEO is a marketing strategy that includes improving your internet presence in order to appear higher in local search results. A variety of tasks are used to acquire this increased visibility, including:
managing your Google Business Profile
developing your reputation
optimizing your website
building citations
monitoring your competitive search landscape
monitoring and exploiting changes in Google
local link building
spam fighting
This type of SEO implement to ranking in the Local Pack, the Local Finder, the localized organic results, and Google Maps.
Local pack – The Local Pack appears at the top of the search engine results page. For an example – When you search for a restaurant, you get some name of restaurants with maps on right hand side showing their locations, This is local pack.
Local Finder – The Local Finder is an extended list of results for relevant local businesses.
Clicking on the 'More places' button at the bottom of the Local Pack will take you through to the Local Finder:
For an example – You click on more button when you want to see more option in search result. That is your local finder.
localized organic results – This is the result which is determined by the local search algorithm which considers ranking factors such as on-page optimization, links, and behavioral signals, to show you in Google search result.
Google Maps – Google takes search result data from GBP for Maps results in the same way as it does for the Local Pack and Finder. The difference is that a much longer list of results will be provided within Google Maps as it returns results from a broader area.
It's not uncommon to see ads at the top of the results in Google Maps, although this isn't true of every industry.
Who needs local SEO?
local businesses;
SEO agencies working with local clients
multi-location brands and franchises
service-area businesses.
How does local SEO work?
When you optimize for local searches, you're focusing on letting Google know — through a variety of signals — that your company is based in a certain location and wants to be found by local customers. The general rule these days is that if you have a correct address in a region/city, it is significantly easier to optimize. This allows you to develop local landing pages and use a store locator on your website to assist customers to find your shop.
The right Local Business Schema markup on your website is one of the most important things you can do to show Google that you're a local business and what areas you serve.
However, ranking for local searches involves more than just website optimization. One of the first things you should do is create a Google My Business account and fill up any necessary information. Additionally, making an effort to obtain industry-relevant and local links can be beneficial. Citations, as well as word-of-mouth and print brochures, all help local SEO, just like a local social media plan.
Why it is important
Local SEO makes your business stand out – even if you don't have a website – and helps online leads generate more traffic to your location.
Because these leads come from people who are explicitly looking for the items or services that your company provides, you may expect a high conversion rate.
Local searches are on the rise, with 4 out of 5 consumers now utilizing search engines to locate local information, and 70 percent of consumers visiting a real store as a result of search result information.
Local SEO also aids in influencing people's decisions in your favour. In their perspective, the more knowledge they have about your business before they come, the more trustworthy you are.