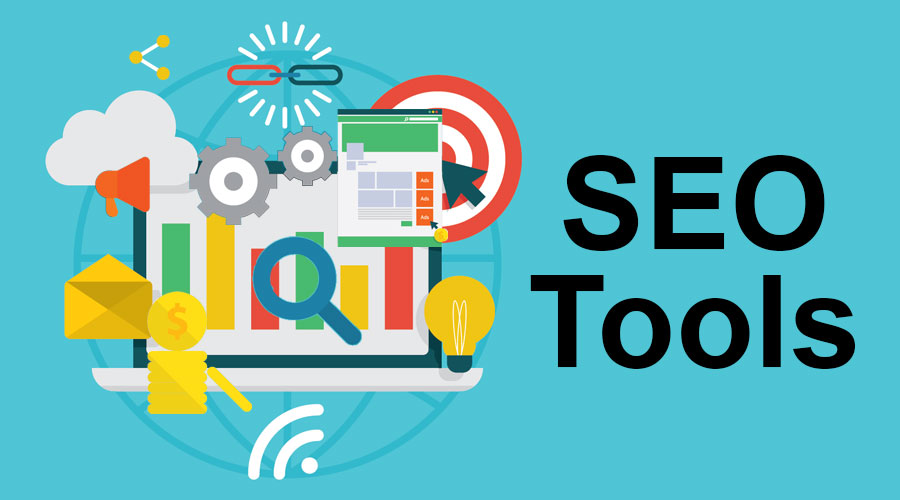 As we all know to rank in Google's first page we have to optimize our website, and SEO tools plays a key role here. They provide the accurate data and also helps in deciding what adn how to do. Let's get to know step by step all tools –
1. Ahrefs
Ahrefs is one of the most used SEO tools on the internet. When it comes to the largest website crawlers, it's only second to Google. The tool will show you which portions of your website need to be improved in order for it to rank higher in search engines. You'll most likely utilize Ahrefs to determine your competition's backlinks in order to use them as a starting point for your own brand in a competitor study. This SEO tool may also be used to locate the most linked to material in your niche, verify and mend broken links on your website, and obtain an overview of your top-performing pages (so you can see what information is drawing in the visitors).
This tool is also helpful in keyword research, rank tracking, competitor research, SEO audit, viral content research and much more.
2. Google Search Console
It's a free tool that anyone can use. Google Search Console allows you to track and report on the visibility of your website in Google's search results. Simply add a code to your website or go through Google Analytics to check your website before submitting your sitemap for indexing. Although a Search Console account isn't required to appear in Google's search results, you can use it to control what is indexed and how your website is shown.
As an SEO checker tool, Search Console can help you understand how Google and its users view your website and allow you to optimize for better performance in Google search results. It's especially useful for new websites as it lets site owners submit web pages for search indexing.
3. SEMRush
It's a popular SEO tool that includes "organic traffic insights." With this feature, you can browse all of the most popular articles in one place, along with relevant keywords, social shares, and word count. This provides a fast assessment of what's functioning and where improvements might be made. When comparing your website to your competitors, this tool comes in handy. You'll be able to compare terms and domains if you're seeking for analytics reports to assist you better understand your website's search data, traffic, or even your competitors. The On-Page SEO Checker tool makes it simple to keep track of your rankings and get advice on how to enhance your website's performance.
4. KWFinder
Long-tail keywords with low competition can be found using an SEO keyword tool like KWFinder. This SEO tool is used by specialists to locate the ideal keywords and generate backlink and SERP analysis reports (Search Engine Results Page). Their Rank Tracker feature makes determining your rating and measuring your progress based on a single metric simple. Plus, if that wasn't enough, you'll get a slew of new keyword suggestions to assist you improve your website's ranking.
5. Moz Pro
Moz Pro, an SEO programme, keeps coming up as one of the top SEO tools that professionals actually use. Moz is a full-service powerhouse that can help you with keyword recommendations or a site crawl. You may learn a lot about how well your website is working as well as how to enhance it. You can also download the free MozBar toolbar to see your website's stats while visiting any page.
In simple words, The best feature of the tool is its 'page optimization feature.' It tells you exactly what steps you can take to improve the SEO of every single page on your website.
6. Ubersuggest
It's a free keyword finding tool that shows you the top-ranking SERPs to help you identify keywords and the search intent behind them. With hundreds of ideas from this free fantastic keyword tool, you can identify the ideal terms to employ on your website, from short to long-tail phrases. Keyword volume, competition, CPC, and seasonal trends are among the metrics Ubersuggest offers in its reports. This tool can help you decide if a keyword is worth targeting and how competitive it is for both organic SEO and paid PPC.
7. Majestic
Since its beginning in 2011, Majestic SEO tools(opens in new tab) has constantly received praise from SEO veterans. This makes it one of the oldest SEO tools on the market.
The tool's primary focus is on backlinks, which are links between two websites. Majestic has a large amount of backlink data because this has a big impact on SEO performance.
Users can search a 'Fresh Index,' which is crawled and updated throughout the day, as well as a 'Historic Index,' which has been hailed for its lightning retrieval speed on the internet. The 'Majestic Million,' which displays a ranking of the top 1 million websites, is one of the most popular features.
8. SEO Spider
One of SEO Spider's most attractive features is its ability to run a rapid search of URLs as well as crawl your site for broken pages. This eliminates the need to manually click each link in order to rule out '404 errors.'
You may also use the tool to look for sites that have missing title tags, duplicate meta tags, or tags that are the wrong length, as well as the number of links on each page.
SEO Spider is available in both a free and a paid version. The free edition includes the majority of the essential capabilities, such as crawling redirects, but it is restricted to 500 URLs. As a result, the 'Lite' version of SEO Spider is only suitable for tiny domains. The paid version is $180 per year and incorporates more advanced features as well as free tech support.
9. Google Ads keyword planner
When it comes to writing web copy, knowing the correct keywords to target is crucial. Google's free keyword tool, which is part of Google Ads, is quite simple to use. Put your website's URL in the field, go through the suggested keywords, and you're good to go. Jill Whalen, CEO of HighRankings.com, is a believer in keyword optimization and advises newcomers to "make sure you use those keywords throughout the content of your website."
While the data offered are beneficial for keyword research, it's crucial to remember that they're estimates rather than actual figures, and they're meant to serve as a guide to popularity rather than exact real-time search traffic.
10. Google Optimize
SEO isn't just about rankings, and if you don't have the correct mix of content that engages your visitors and converts them, your hard work could be for nothing.
Google's free tool takes the guesswork out of testing your site's content, allowing you to do everything from simple A/B testing of two different pages to comparing a broad range of items on a single page. Personalization options are also available to add a little spice to things. You'll need enough traffic and time to make the data actionable, just like you do with Analytics, to do some of the more difficult multiple tests.