Today Internet is totally full with communities that socially connected than ever among them. Social Media Optimization is right there, also called SMO not help you in growing your business presence online also in social media networks like LinkedIn and Facebook and more. Ultimately, it provide you leads and sales in a very effective ways. In this blog we will discuss about Social Media Optimization in-depth and try to understand it completely, let's first take a look on SMO.
What is Social Media Optimization (SMO)?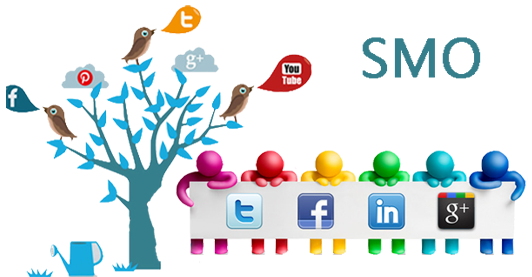 Social Media Optimization is a techniques and strategies which is practice on social media platform for promoting brand, awareness about products and more, it is also helpful in increase presence on social networks.
Social Media Optimization is a tried and trusted technique to advertise a brand or company services on social platform. It is very important to optimizing your social media pages that it is a easy for others to trust you or your brand and get in front of your target audience. Because, to get mentioned on social media is not your target, get recommended or referred by others is your ultimate goal.
How do I do it?
Social media optimization is not something that happen overnight or all at once, it is a totally ongoing process. It required consistently with right amount of hard work, for sure is that it gain you effective result of you want. Let's understand it by an example by taking workout, if you do workout in a right way and keep doing this, with time it easy to done and also you achieve what you doing for. It is not effective in doing part wise.
There are many Social Media Optimization techniques, such as:
Engagement: It means keep interact with your audience on regular basis on social media, it could be through blogging, may be writing guest posts on other sites or doing informational videos and more.
Quality content: Everybody is telling you to keep focus on keywords but keywords are just one part of the work, like sharable, quality content builds your online reputation and presence. Better your online reputation, the better be your domain authority.
Strategic social: For a successful result first you must know where your audience is available and try to interact with them there, If you limit your conversations mostly on your Facebook page and never on LinkedIn, its ok don't be everywhere, but prioritize your Facebook presence and doing your best at that place.
Thought leadership: You don't have to be an industry expert for job done, be confident about your product and your services. Your experiences, and advice are unique and valuable in presentation, so don't be shy and afraid to share your content or product or services.
Automation. For executing a good Social Media Optimization combines time-saving tools with your authentic voice.
Why Social Media Optimization is Important?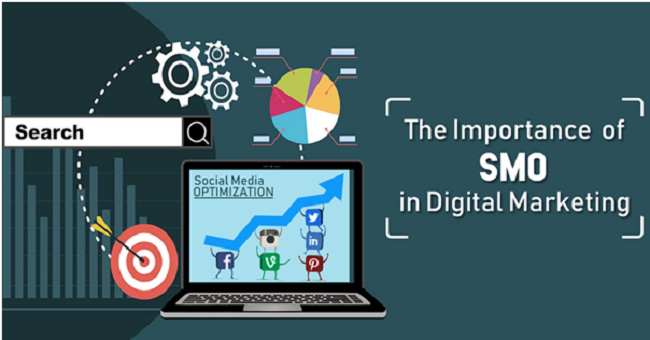 According to the recent report, it is found that 23% of the consumers/ Audience will unfollow a brand or company on social media due to repetitive content, and 18% of the audience unfollow due to frequent posting with no time gaps. Other reasons include frequent posting, too much clutter, and lack of engagement on the posts. So, it is very important for marketers to track their social engagement on all social networks like Facebook and more to confirm about how useful their content for audience and how can they interact with it.
In today's world where we live, prioritizes their consumer experiences and their conversations on top more than anything that is why it is very important to think or check before investing your budget in meaningless tasks.
Social media optimization will ensure that you are putting your money in all the right places, which will be a game changer at the right time and provide you with performance improvement.
Given below are a few ways it helps your business:
Build a Strong Web Presence
By creating a solid online reputation is very important for any brand or company who aiming to be well known and trusted. With Social Media Optimization, this can be done, your business can build a presence on social platform and present your company as an authority in the eyes of your target audience. It help your brand with needed visibility.
This will going to help you by increase your customer base and more customer base get more business, it is also very important for your business to find your audience and connect them. It is a very effective tool to develop a good relationship with your interested audience without compromising on their preferences or likes/dislikes.
Social Media Optimization makes it easy for them to connect with you through their mobile device regardless of their location with their interest.
Drive More interactive Traffic
Traffic generation is a crucial task of internet marketing strategies. It doesn't matter wher your company stand, if you don't have the amount of traffic coming to you, you will not see any effective results in your favour.
Again, Social Media Optimization helps you in generating relevant traffic to your website without costing your wallet. You can easily use social media platform to reach out to customers on a global level with any limitation.
Generating high-quality leads always effective and helpful for any size of business or company in more than one way.
It is shown that big companies are also using social media marketing campaigns to build a stronger brand awareness, some of them are quietly leveraging it to gather targeted leads.
Regardless of your online lead generation goals, by tapping into the right social media channel, you can take your lead generation campaign to the next level.
Why invest in Social Media Optimization?
The first and most obvious reason for investing Social Media Optimization is their importance toward SEO approach. Study shows that 50% of companies that do not experience SEO success do not bother to integrate both strategies. So, let's take an example to understand, suppose your company having a high level of engagement on any social platform like LinkedIn. But this is not enough to guarantee a good ranking on Google, but adding it to a good SEO strategy will improve your results and increase the chance to get ranked.
In simple word, a balance between SEO and SMO is essential to your Digital Marketing success.
Some of other reason to invest in SMO are:
The decrease in social media marketing costs.
Optimization of the integration between social media and other channels.
Reduced risk of content shock.
Maximized audience interaction and engagement.
7 tips for Effective Social Media Optimization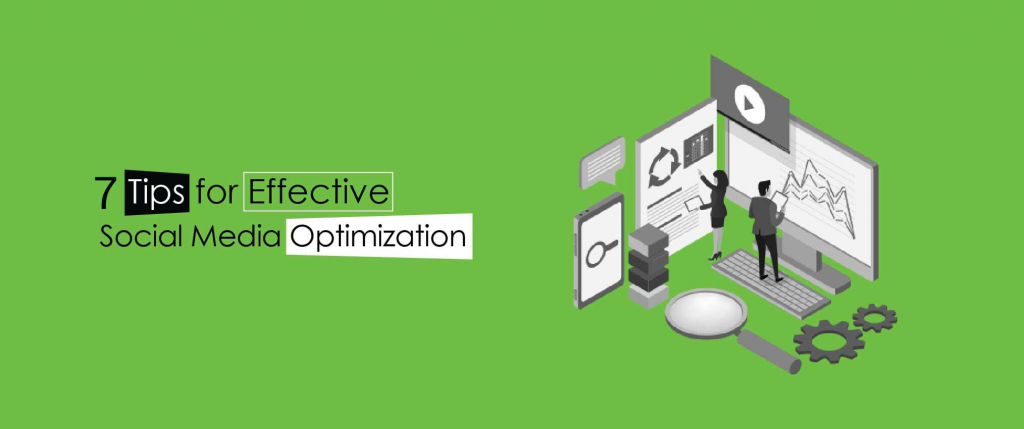 If you think that you are ready to start optimizing your social profiles and engagements, there are so many smart ways and tips that will help you to do effectively. To get started, follow these social media optimization steps:
Create a plan.
Build out your social media profiles.
Conduct keyword research.
Post original content.
Schedule your posts.
Include social buttons on your website.
Monitor your social media analytics.
Conclusion
Social media optimization can completely change the way you approach your marketing strategies. Next time you plan a marketing strategy, make sure that you include social media optimization in your plan, it will definitely going to help you in a long run. Start taking a strategic approach to your social media posting and see the results!
If you want to learn more about Social Media Optimization and become an expert, Then i would like to suggest you DevOpsSchool.com, one of the best institute for complete Digital Marketing course in both online and offline mode in top cities like Hyderabad, Bangalore and Globally.
I hope this particular blog is helpful and informative for you.
Thank You.