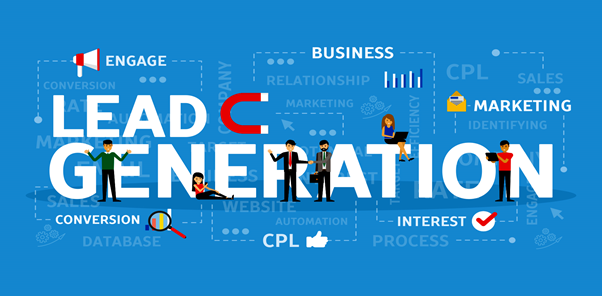 We have so many example of small businesses that become one of the leader of current era. Have you ever wondered how these business become zero to hero in their domain? Reason behind this is every successful small business owners are continuously looking to expand their customer base and grow their businesses to next level possible.
That means Consistent lead Generation is one the main factor for Business success of any size. Bad part is that Business growth is always be a difficult part to executive and also a long-term investment, it only required consistency and hard work with a clear vision and goal. In this blog we'll discuss about Lead Generation (sales Lead), One of the foundational elements of growing a business. In other word a "lead" is possibly be a person or any businesses looking for product and services or anything it could be and you are the match with their interest.
Here I am going to share with you some strategies that will help you identify sales leads in your small business, and with the right execution and effort turn them into customers.
What Is Lead Generation?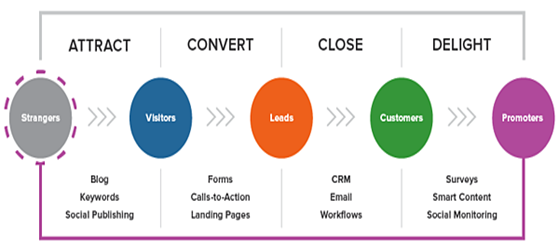 Lead generation is a consistently work of practice done for gaining interest match customer for your business's output. It involves a customer with a conversation or providing you with their contact information for further follow-up regarding your products or services customer looking for.
For example, for a Learning Institute to generate business leads, they might receive:
Firstly, a form submission done by a potential client inquire about any course.
A direct message on social media asking about their fee structure, Course Duration.
Also, An email from a potential client who is asking to schedule a direct Conversation.
All these above are possible leads that come, and in later from proper conversation and by providing quality brief about courses and fee structure, it might be that client should enroll with your institute for that course.
Here are some of the smart and effective ways to Generate Leads for your Business
Identify Your Target Audience
This is the most important step for lead generation, identifying your target audience. You can't just go out there and sell to your ideal customer if you don't know exactly who are out there looking for your product and services. So First research your audience, where they are active and, what they like to do, how much money they make, what their lifestyle and personality are like, etc. And you should make an attractive marketing plan as part of this step.
Pick Promotional Methods Wisely
For generating leads, you need a promotional plan that will help you to get your products and services in the notice of your target audience. So many ways to promote your business, and again, you will want to use your marketing plan to identify the most effective methods for your business.
Some marketing ideas include an informational website, a blog, Google My Business, Google Ads, pay per click (PPC) advertising, and traditional advertising.
This particular strategy for collecting contact information of interested customer against your product and service. Firstly, involves funnelling all prospects in a form of landing page that attract them or encourage them to share their contact information in return for a free gift, a coupon or anything that's suits or other value-added incentive.
Use an Email Newsletter to Build Relationships
Now that you're in contact with interested client, time to convert these relationships from the lead stage to a sale and also a repeat sale in near future. It is one of the effective way to create consistent communication with client is through an email newsletter.
If you are planning your email marketing plan, then executive it according to the regulations of the CAN-SPAM Act.
Use Social Media to Connect and Engage
Social media is a hub for number of opportunities for small businesses in this digital era to create communication with target audience and generate a new leads. It can be done by create a Facebook page or group, Twitter, LinkedIn account, Pinterest account or it could be a YouTube channel to attract and engage your target audience, then convert them into a leads.
Conclusion
Lead generation is not easy but it is a must have process for any business to survive and it is a long-term and continuous process. If you get an efficient system in place using the sales lead tips mention above, can increase opportunities for business growth. But also never depend on one source of leads rater discover multiple sources for lead generation in case one is not work in your favour.
Over the passing years there has been little innovation in lead generation process however this has changed with the introduction of new companies. As result of the big data platforms like MS Azure and AWS, companies like Sales Optimize can scan the internet to find business which can be converted into sales leads.
I hope you find this particular blog helpful and Informative.
Happy Selling.